N450 million Gold Toilet Stolen From Blenheim Palace In The UK
A solid gold toilet worth over N450million (£1m) in a palace called Blenheim, has been stolen by burglars in an overnight robbery operation, on Saturday.
The toilet which was designed by an artist based in Italy called Maurizio Cattelan, was part of an exhibition show at the country home where the famous Winston Churchill was born, The Telegraph reports.
The piece which is named "America" had already been installed into the water system so that visitors can fully engage with the work of art and appreciate it.
Security officials have already arrested a 66-year-old man in connection with the robbery operation, but asserted that the golden toilet is still no where to be found and that there was a great amount of flood and damaging. The police department received a report of the toilet's robbery at 4:57 a.m. Saturday morning. The robbers left the scene at 4:50 a.m., according to reports online.
A Police officer, Jess Milne said in a press statement:
"Due to the toilet being plumbed in to the building, this has caused significant damage and flooding. We believe a group offenders used at least two vehicles during the offense."
It was reported that the toilet was put in a room next to the one where the famous Churchill was born. See pictures below: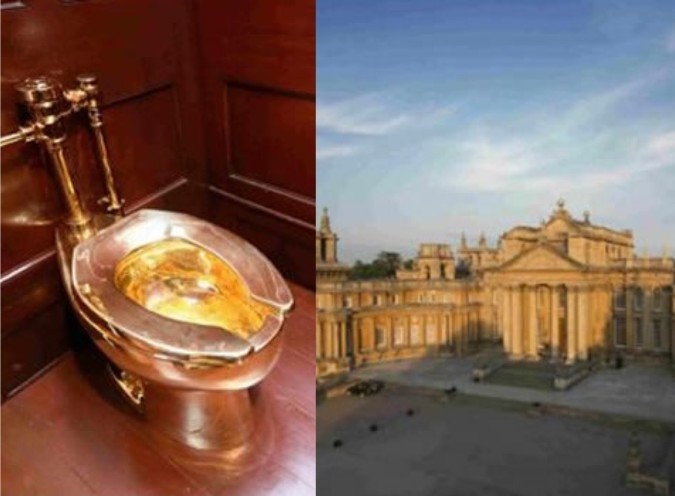 About The Author
You Might Be Interested In