"I Will Give N500K To Anyone Who Reveal User Who Accuse Me Of Owing My Staff" – Toke Makinwa
Toke Makinwa has vowed to give N500, 000 to anyone who can help unravel the owner of a Twitter account who accused her of owing her staff up to 6 months salary.
So here is what happened. Two days ago, a Nigerian couple, Mayowa and Glory Osei, were called out on Twitter for owing their staff salaries. Toke joined other Nigerians to condemn the act of some employers that owe their staff despite making profit in their business ventures.
A Twitter user @Lerivay jumped on Toke's Timeline to accuse her of owing some of her staff. The trwitter user alleged that Toke owed her friend who has a daughter.
Well, it appears Toke is not taking the allegation lying low. This morning, she came on Twitter to announce a N500, 000 reward to anyone who can reveal the owner of the account. She has also revealed she will be seeking legal redress.
See her tweets below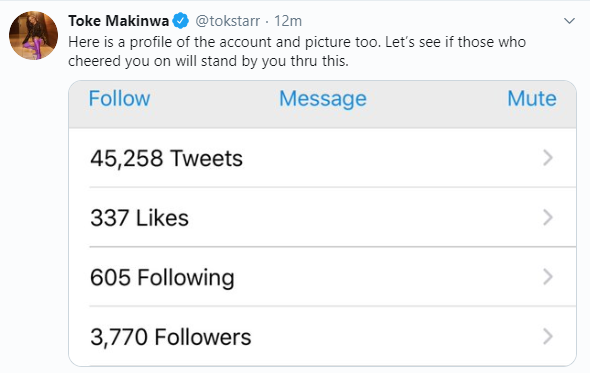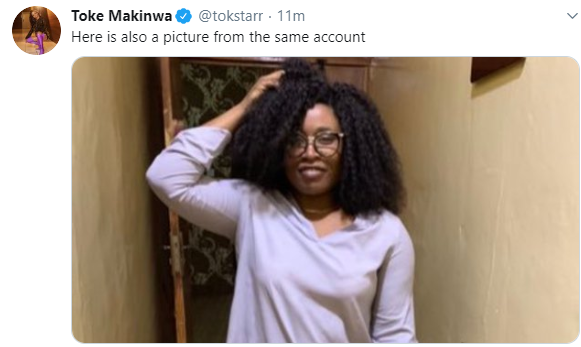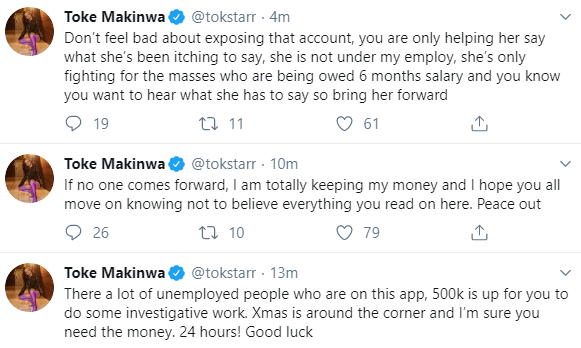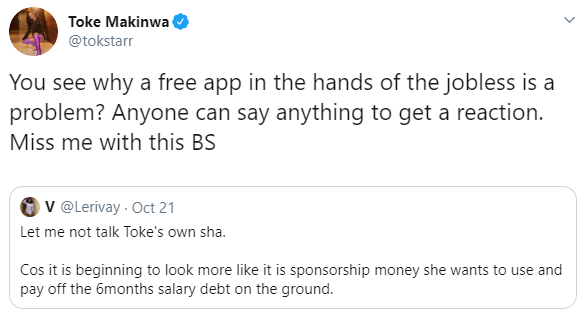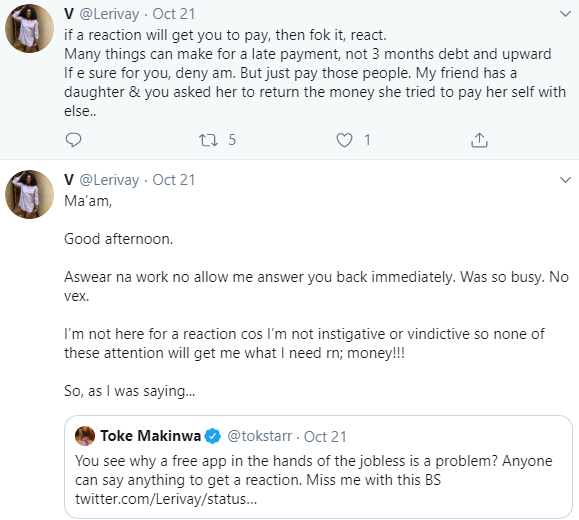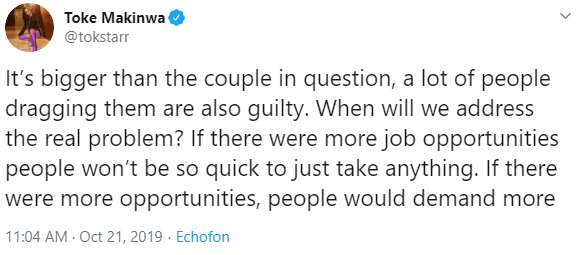 About The Author
You Might Be Interested In