My New Girlfriend Told Me She Is A "Runs Girl", Can I Change Her?
Relationship blogger and adviser, Joro Olumofin has shared a story of a young man who is dating a lady who is into prostitution.
Despite their relationship, she appears to still be sleeping with married men for money.
The man is worried and feels it might be a danger to date such a person.
Read the full gist below: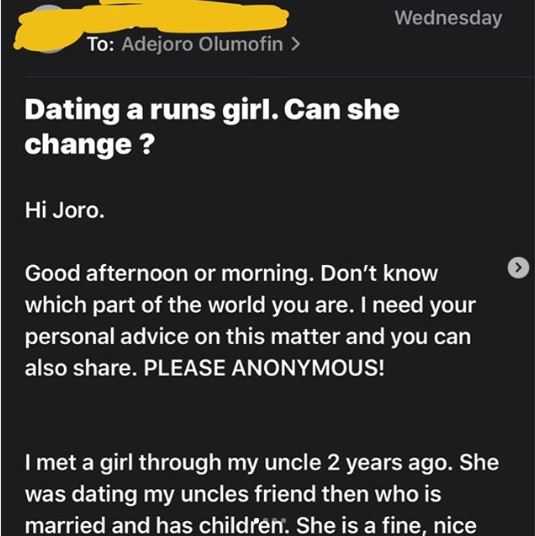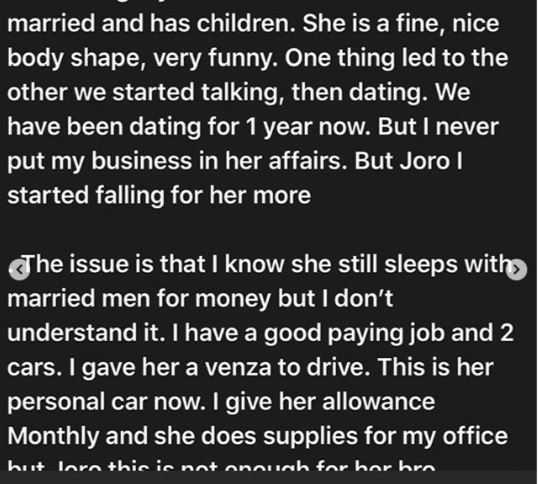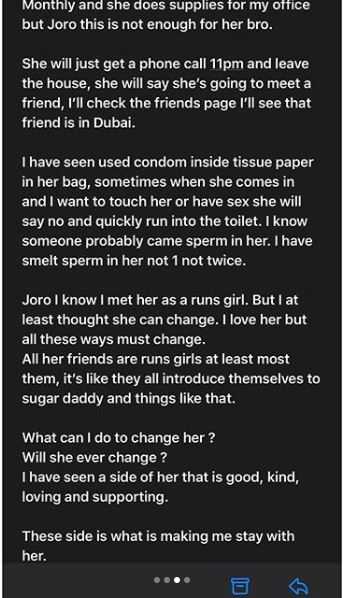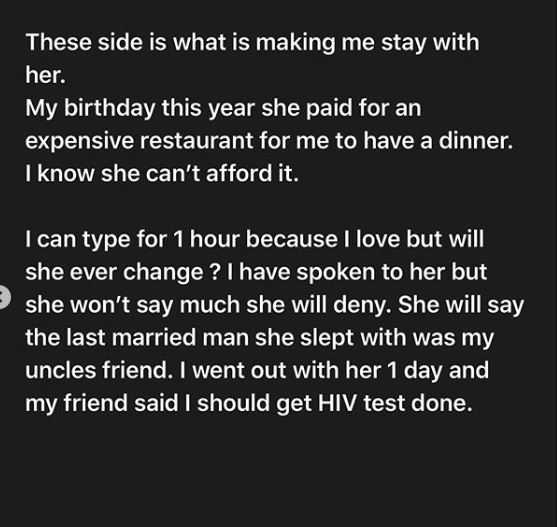 About The Author
You Might Be Interested In